Certificates of Deposit
Earn higher returns with a CD deposit account
Open a CD Account(Opens an external site)
It's for you if:
You want guaranteed returns over a short period of time.
Earns interest?
Yes; see rates
Minimum to open by CD term:
$500 - $25,000; compare CDs

Monthly maintenance service charge:
N/A

$0 maintenance service charge requirements:
N/A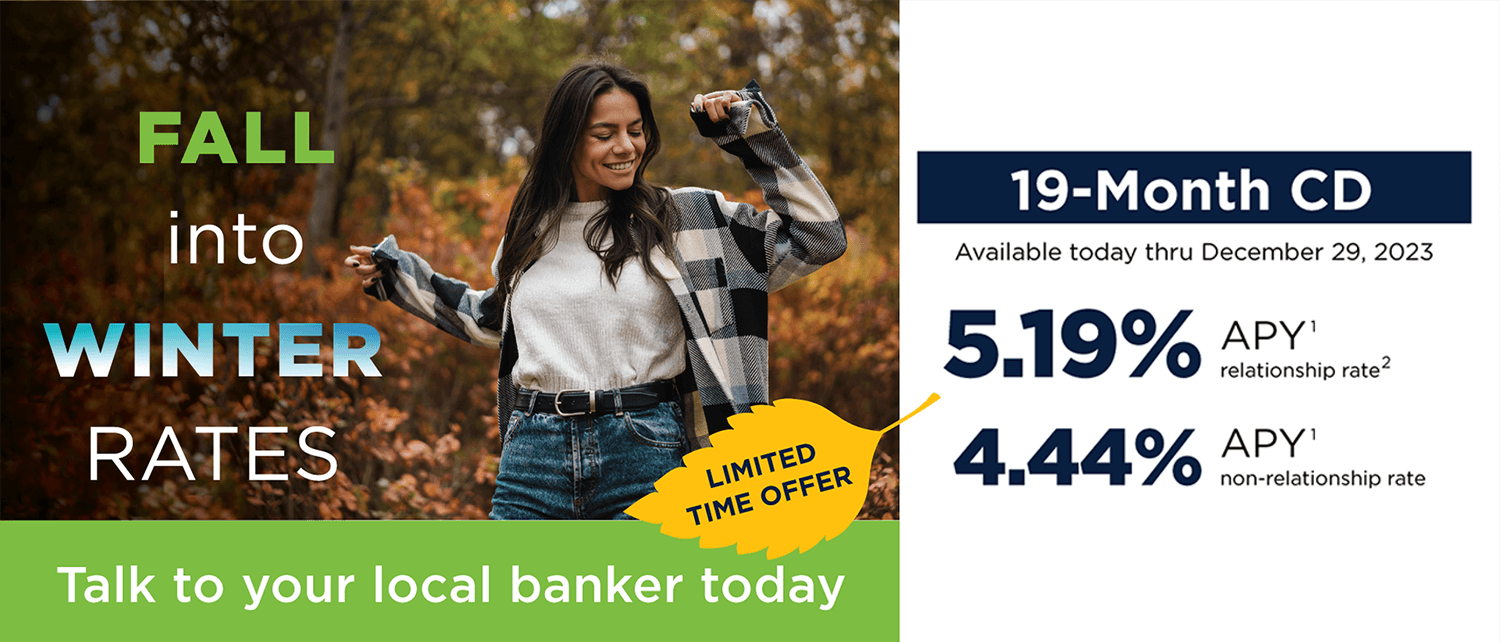 1 APY (Annual Percentage Yield) is effective 10/10/2023. Minimum opening deposit for the 7-month and 19-month CDs requires $25,000 in new money and can be combined with other funds on deposit at the Bank. New Money is defined as funds from another institution (not 1st Security Bank). Maximum CD opening deposit amount is $240,000. Fees may reduce earnings on your account. Early withdrawal penalty may apply.
2 Relationship is defined as opening and using a consumer or business checking account with 1st Security Bank.