Cash Management Services
Improve your cashflow and protect your assets. Choose from a suite of services that simplify your cash management operations. Our dedicated business bankers can help you sort thru the options or give you a quote.


Premier Cash Management
Save time with services that reduce the complexities of payroll and taxes. ACH origination, wire origination, and EFTPS payments let you transfer money to others with ease.
Learn more about Business Online Banking with cash management services.
Get Started
---
Alternative deposits
We know you can't always make it to the bank, which is why we offer convenient alternatives for making a deposit.
1st Express Deposit
It's for you if:
Your business deposits checks frequently and wants to reduce trips to the bank
Features
Check-scanning service
Make remote deposits online, using a compatible scanner, or thru remote deposit software
Most deposits submitted by 4pm PT Monday-Friday are credited same day
Payment Lockbox
It's for you if:
Your business wants to outsource payment processing
Features
Bank-accessible lockbox
Have your customers send payment directly to the lockbox
Our secure payment processing center sends you information for reporting
Speeds collection of your receivables
---
Fraud prevention
Keep your cash safe and get help if the worst happens. Our fraud prevention services are a great way to build a strong defense that's always working on your behalf.
Check Positive Pay Services
Traditional Positive Pay
Monitor account activity with ease. Upload a record of the checks you've issued and we'll check transactions automatically as they post. Any discrepancies are sent to you for review. Stay on top of cash flow with convenient reports on items paid, voided items, and items not yet paid.
Reverse Positive Pay
View all checks presenting for payment so you can validate them against the checks you've written. It's great for businesses that want to verify there haven't been any duplicate or tampered checks, but don't want additional review services.
---
ACH Positive Pay Services
Filtering Positive Pay
Add information in ACH Policies to create a list of approved companies that are authorized to electronically credit and/or debit their accounts. Using this list of ACH Policies, the ACH Positive Pay system reviews and filters incoming ACH credits and debits and only those that match the ACH Policies are submitted for processing. Any item that does not match an ACH Policy is presented to the customer as an exception which must be reviewed and decisioned in the Positive Pay system by 11am PT on the business day they were notified of the exception.
Blocking Positive Pay
If an account has ACH Block, all ACH Debits and Credits are blocked and presented to the Company to be reviewed as exceptions that must be reviewed and decisioned in the Positive Pay system by 11am PT on the business day they were notified of the exception. With the block in place, the Bank cannot process any authorized or unauthorized ACH debit from the account.
---

Merchant services
Whether your business is brick and mortar, online, or both, we've got tools to help. Simplify the way you accept payments so you can keep growing.
Secure credit and debit card processing
EMV-enabled terminals
Virtual terminals
Payment processing
Training and activation
Gift card services
Customer service
Learn More
---
Armored car services
Protect valuable cash and other deposits with your choice of armored transportation. Each solution can be tailored to your unique needs.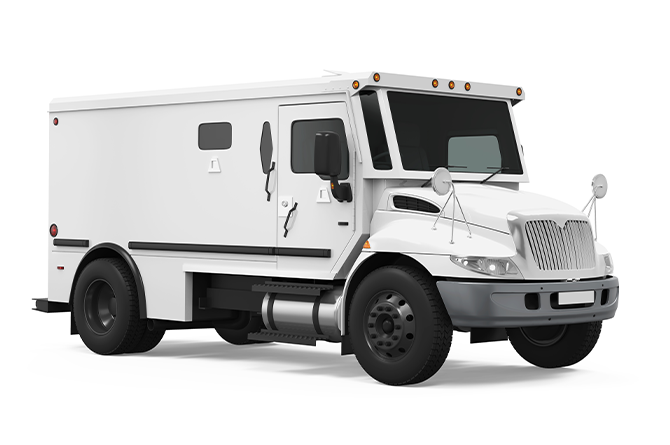 Transportation with Cash Services
Secure delivery and pickup
Funds secured in single-use bags with deposit slip

 
SafePoint® Virtual Vault
Physical vault on-site
Deposits are validated in a SafePoint Titan® smart safe
5-year commitment required with Loomis

Foreign Exchange Services
Take your business beyond borders. We make it easy to send and receive funds from around the world.

Canadian check deposits
1st Security Bank accepts checks from Canadian banks. If the check is issued in Canadian dollars, we'll deposit the equivalent amount in US dollars. It may take several days for funds to appear in your account while we wait for the check to clear.

Foreign wire transfers
Send funds to other countries, either in US dollars or in the destination country's currency.
Get Started
Put us to work for your business
Take financial concerns off your plate so you can focus on what matters most. We want to be your partner in building a profitable future.