Say hello to neighborhood banking that puts you 1st.
---
We are dedicated to making your transition to 1st Security Bank as easy as possible and more information will be provided to you in the weeks leading up to the conversion.
When will the conversion to 1st Security Bank accounts and services occur?
The conversion is scheduled for the weekend of 2/25/23. The changes to your account will be effective on 2/27/23.
Will the business hours at my branch change?
Yes, effective 2/27/23, all branch locations will be open Monday – Friday from 9am – 5pm local time. View Locations
Will the phone number of my branch remain the same?
Yes, branch phone numbers will remain the same.
Will any of my current services be unavailable during the conversion weekend?
You will be unable to access your accounts through Online and Mobile Banking during the conversion weekend. However, you will have access to your checking account through the use of your debit card or checks.
Does 1st Security Bank have a business mobile app?
Yes, 1st Security Bank has a business Mobile Banking app for both Apple and Android products. Find it in the Google Play or Apple App stores and start using it on or after 2/27/23. Learn More
CardValet
Protect and manage your debit card while on the go with CardValet. Learn More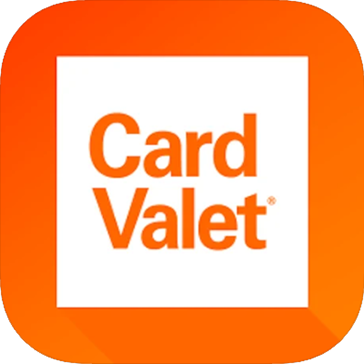 Will my deposit account or routing numbers change?
Your account number will not change, however your routing number will. Your new routing number is: 325182289. Please begin using your new 1st Security Bank checks on 2/25/23.
Will I need to order new checks for my business checking account(s)?
Business accounts will be mailed a starter supply of checks in mid-February. This will include instructions on how you can order your first complete supply of checks. You can start using your 1st Security Bank checks on 2/25/23, and you should destroy your remaining Columbia Bank checks at that time.
Will my outstanding Columbia Bank checks be cleared through my new 1st Security Bank checking account?
Yes, any outstanding Columbia Bank checks will be processed for 30 days after the conversion. After this 30-day period, Columbia Bank will return them to the payee. After the conversion on 2/27/23, you should immediately begin using your 1st Security Bank checks.
Can I continue to make my Columbia Bank credit card payments at my local branch?
Please note, we are unable to accept your Columbia Bank credit card payments after 2/24/23. Contact Columbia Bank for alternate ways you can make your payments going forward, such as online or mail.
Will my Direct Deposit (ACH) deductions/deposits transfer without interruption, or will I have to set them up again?
All ACH withdrawals and deposits initiated by another party (payroll, social security, etc.) will need to be updated. Please provide new routing number and bank name instructions to every company that you are receiving deposits from or that is set up to auto withdraw money from your account (insurance payments, etc.) for all transactions dated on or after 2/25/23.
I currently have a certificate of deposit (CD). Will my rate change?
No, 1st Security Bank will honor the rate on your CD for the duration of the certificate term. For CDs which renew automatically we will mail you an advance reminder of your CD's maturity 20 days in advance; for non-renewing CDs we will mail the reminder 10 days in advance. During the 10-calendar-day grace period, you may transition to one of our competitive deposit products. To view 1st Security Bank's current rates, please visit fsbwa.com/rates.
Will I receive check images with my monthly statement?
Columbia Bank customers who currently receive check images with their monthly statements will not need to re-enroll with 1st Security Bank after 2/27/23. You can also view, print or save the front and back of the images of checks that have cleared your account in Business Online Banking. The service charge for check images with statements is $3.
Will my Internal Overdraft Protection on my checking account continue?
Yes, 1st Security Bank will transfer enough funds from your savings or checking account to cover the overdraft. The fee for overdraft transfers is $10 per transfer.
Will my deposits still be FDIC-insured?
Yes, your accounts will be insured up to the maximum amount allowed by the FDIC, provided they meet certain requirements. For the specific FDIC coverage rules which apply to your deposits during an acquisition or merger, please visit fdic.gov. Consumers generally have a six-month period after the date of acquisition before they need to rearrange any accounts which could be uninsured because they exceed the FDIC limits. There are different rules for CDs and the six month rule does not apply to business entities. The FDIC's Electronic Deposit Insurance Estimator (EDIE) can help you calculate the insurance on your deposits, fdic.gov/edie/calculator.html.
When will I start sending my loan payments to 1st Security Bank?
You will begin sending your payments to us on 2/27/23.
Where will I send my payment?
You can mail your payment to:
1st Security Bank
PO Box 97000
Lynnwood WA 98046
or you can pay online at fsbwa.com/online-banking.
Will the terms of my loan change?
Most loan terms will not change. You will be contacted directly if yours is one of the select few that will be changing.
Will my loan number change?
Most loan account numbers will not change. You will be contacted directly if yours is one of the select few that will be changing.
Do I need to change my electronic loan payment?
If your electronic loan payment was established through Columbia Bank's Online Banking, you will need to re-establish that payment via 1st Security Bank's Online Banking on or after 2/27/23. You do not need to make any changes if you did not use Columbia Bank's Online Banking to set up any electronic loan payments between your accounts at Columbia Bank.
Will there be changes to the draw period for my SBA Express Loan?
No, your Columbia Bank loan account(s) will be transitioning to 1st Security Bank on 2/27/23. Your SBA Express loan has a limited 24-month interest-only draw period. After that period, you will no longer be able to make a draw request. Any outstanding principal balance owed on the loan after the draw period ends will be fully amortized over the remaining term of the loan. Please refer to your signed loan documents for additional details. Call (425) 275-4099 or email sbaloans@fsbwa.com with questions.
Who can I call if I have questions about my loan?
Beginning 2/27/23, you can call (877) 372-4249 and a 1st Security Bank Loan Representative will be able to assist you or you can email us at loan_ops@fsbwa.com.