What is an escrow shortage or surplus?
A shortage occurs when the escrow account balance at its projected lowest point for the next 12 months is below the required minimum balance. If your taxes and/or insurance costs were lower than expected, your account may have a surplus.
If you have questions about an increase in your property taxes or insurance premiums, please contact your local taxing authority or insurance agent.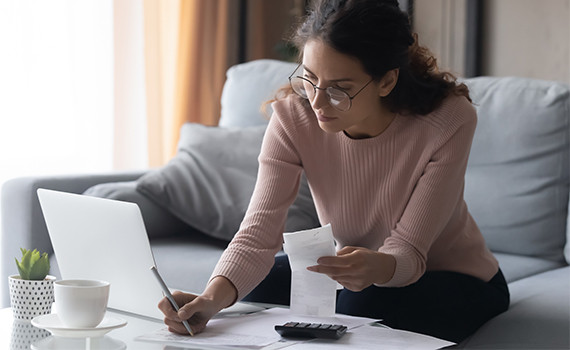 Why would my new payment be different?
Your property taxes and/or insurance premiums changed.
Your taxes were reassessed.
Your insurance provider(s) changed.
The due date of your property taxes and/or insurance premiums changed.
Escrow payments into your account were more or less than expected.
How do I reduce my escrow account shortage?
You can reduce your escrow account shortage in one of two ways:
Default: Your shortage is automatically spread over 12 equal monthly payments
In most cases your escrow account shortage will be automatically spread evenly over a 12 month period and added to your monthly mortgage payment.
Additional option: Make a deposit to your loan's escrow account before August 25, 2023 and request a new escrow analysis.


This is a two step process:


Step 1: Deposit all or part of your shortage amount into your escrow account before August 25, 2023.
Step 2: Request that we run a new escrow analysis so that your extra escrow payment will factor into the monthly payment amount.
How do I make an additional escrow deposit?
Choose between three convenient options to make an additional escrow deposit:
Online -
Log in to Online Banking and click 'Pay' under your mortgage loan account.
Select an account to pay from.
Enter the date and amount you wish to pay to reduce your shortage.
(Leave the 'Repeat transfer' box unchecked to make a one-time payment)
Select 'Pay escrow only' from the I want to dropdown menu.
Click 'Make transfer' to submit your payment.
By Mail -
Additional escrow shortage deposits can be mailed to:
1st Security Bank
Attn: Loan Servicing
PO Box 97000
Lynnwood, WA, 98046
Important note: It is important to clearly notate that this amount is to be credited to "Escrow Only".
In Person -
Make an additional escrow deposit in person by visiting any of our 28 branch locations, open Monday to Friday, 9am to 5pm local time.
Find a location
If I pay my escrow shortage, will my monthly payment remain the same as it was prior to the escrow analysis?
If your taxes or insurance have increased, your payment may go up even if you deposited extra funds into your loan's escrow account. Give us a call at (800) 683-0973 for more information on how an additional escrow payment will affect your monthly mortgage payment.
How can I prevent a shortage from happening in the future?
Shortages are typically the result of increases in county property taxes or your homeowner's insurance policy. If you are notified of a change in your insurance or tax payments, let us know. You may request a new Escrow Analysis at any time throughout the year.