Say hello to neighborhood banking that puts you 1st.
---
Debit Cards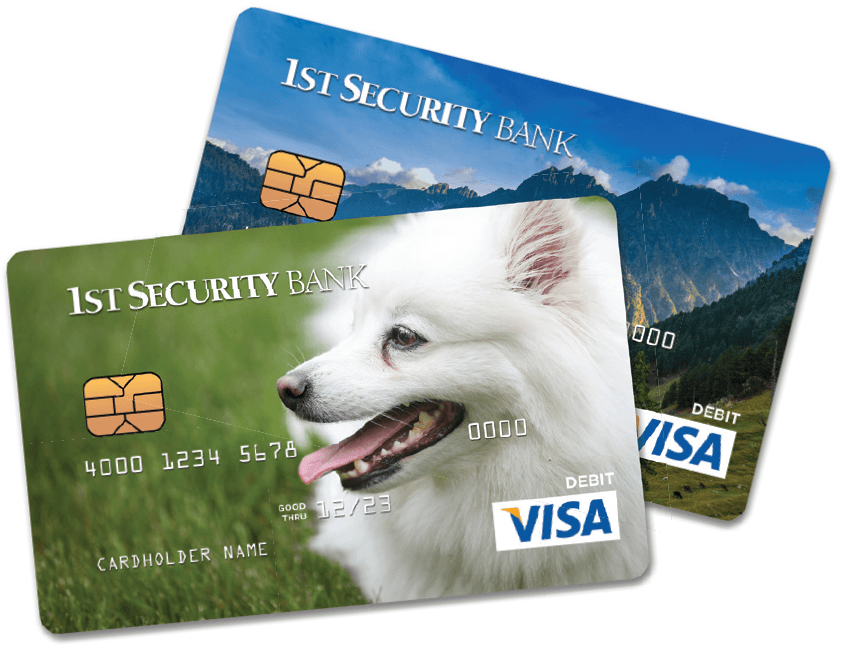 All current Columbia Bank debit cards will be replaced by 1st Security Bank Visa debit cards
You new 1st Security Bank Visa debit card will have a new card number
Your daily purchase limit is the available balance in your checking account or $2,500, whichever is less
Your daily ATM withdrawal limit is the available balance in your checking account or $700, whichever is less
The last day you may use your Columbia Bank debit card is 2/24/23 at 11:59pm PT
You may begin using your 1st Security Bank Visa debit card on 2/25/23
Set your new personal identification number (PIN) by following the instructins that you will receive with your new 1st Security Bank Visa debit card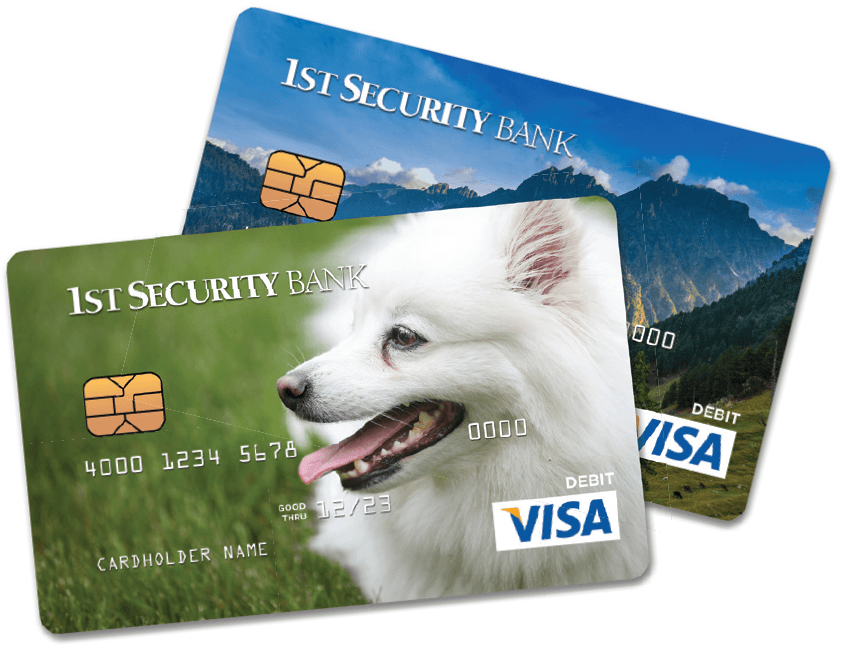 Learn more about 1st Security Bank debit cards with 1st Debit Design.
What you can do to help assure a smooth account transition:
Watch for your new 1st Security Bank Visa debit card and instructions for setting your PIN
Provide your new 1st Security Bank Visa debit card number and expiration date to any merchant or bank where your existing debit card is being used for transactions occurring on or after 2/24/23 (for example, an athletic club monthly payment)
Account Statements
Checking deposit statements are produced at the end of each month and generally available electronically by the 3rd business day of the following month. You will receive an email when the statements are available in Online Banking
Other deposit statements such as savings may be produced quarterly or semi-annually
If you are currently enrolled in eStatements with Columbia Bank, you will be automatically enrolled in 1st Security Bank's Online Statements on 2/27/23. Prior to this change, please print or save any prior Columbia Bank eStatements you would like to retain as they will not be available after 2/24/23
If you currently receive a duplicate statement or have one mailed to a third party, please note that 1st Security Bank will be unable to continue this service. You can arrange third party view-only shared access to statements through Online Banking. For more information, call our Customer Relationship Center at (800) 658-7744
Credit Cards
You will continue to use your existing Columbia Bank credit card as you do today.
ATMs
Visit fsbwa.com/atm-locator to find an ATM near you.
You also have the benefit of using more than 40,000 surcharge-free ATMs nationwide through the MoneyPass® ATM network. Regardless of where you may be in the US you can always find the nearest surcharge-free ATM at fsbwa.com/atm-locator or the MoneyPass website: moneypass.com(Opens an external site). You can also download the MoneyPass® mobile app from the App Store or Google Play.
Look for this icon: