Say hello to neighborhood banking that puts you 1st.
---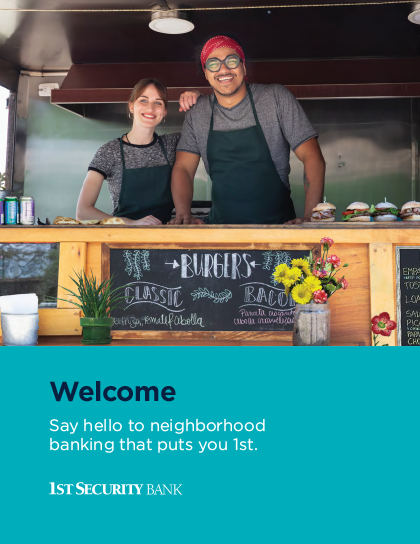 A Letter from our CEO
Welcome to 1st Security Bank of Washington ("1SB"). We are a local bank based in the Pacific Northwest since 1936. We are excited to have the opportunity to serve you and many other great clients in the communities of Waldport, Newport, Tillamook, Manzanita, Goldendale, White Salmon and Ontario.
We hope this Welcome Guide will serve as a helpful resource as we get to know each other better. If you are unable to find answers to any of your questions in this guide, please give us a call. Yes, believe it or not, we love talking to our clients.
Also, as you may have heard, 1SB is offering jobs to all your current branch bankers. We can't wait to work with our new teammates and we are thrilled that you will be able to continue working with bankers you have come to know and trust. We truly see this as a win-win for everyone.
As I mentioned above, if you have any questions, please do not hesitate to call us. We would love to chat with you.
Take care and we look forward to serving you soon!
Joe Adams
CEO, 1ST SECURITY BANK